Conferences, congresses, evening events or the classic trade-fair stand support?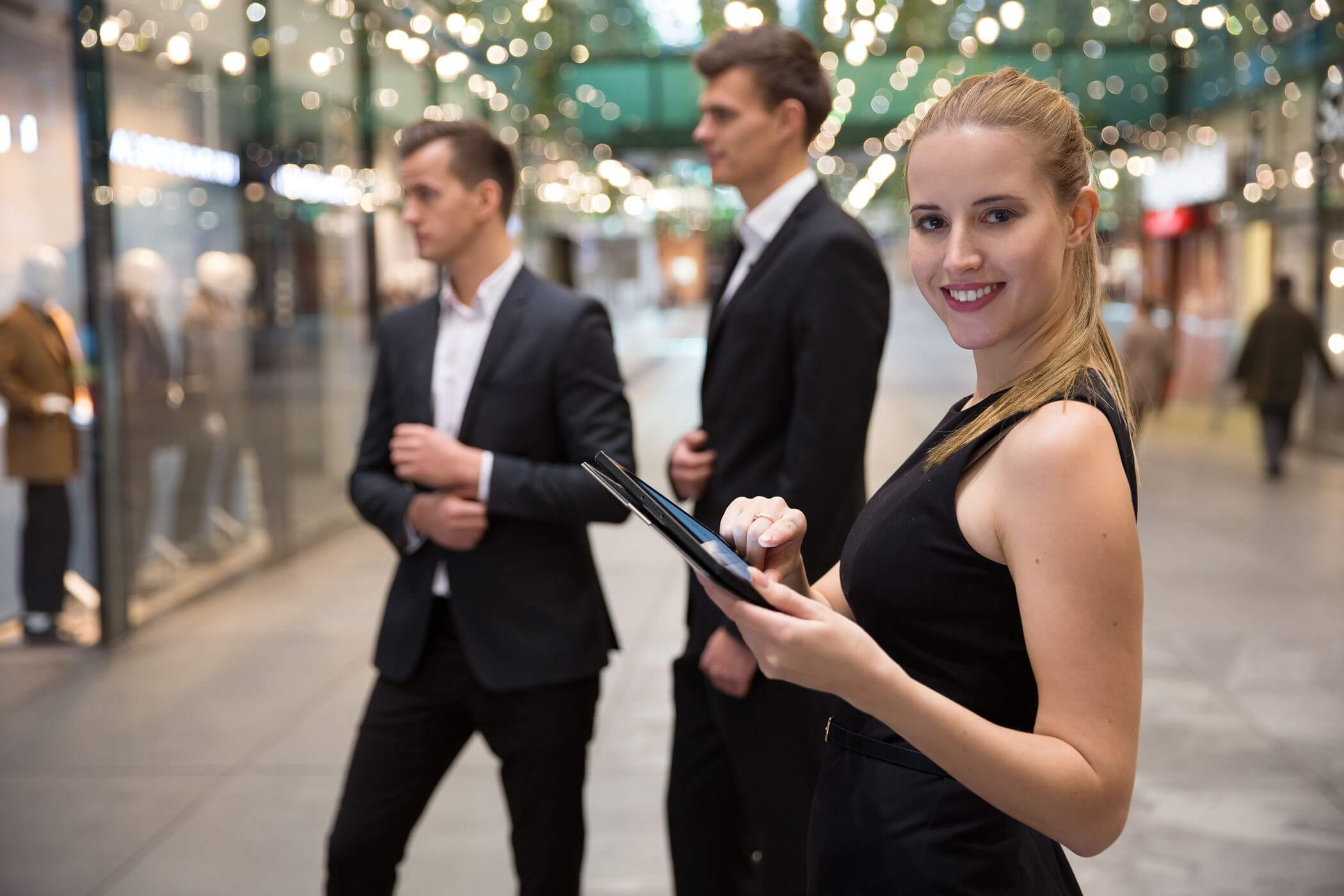 Whether for conferences, congresses, evening events or classic trade-fair stand support. Experience a professional presence with our friendly hostesses and hosts. Our colorbirds look after your guests, giving a little wink here and there as necessary and providing a high degree of service orientation. They remain professional and reliable even under great stress.
Our colorbirds score well by giving a perfect performance and are glad to put a smile on your customers' faces! Whether at trade fairs, events or product presentations - our pleasant hostesses and hosts are there for you and your guests with outstanding commitment. Whether it is at receptions, at the checkroom, the information desk or in accreditation management. Our well-organized colorbirds ensure in an experienced and charming way that everything runs smoothly, so that you can give your guests your full attention.
VIP guests such as politicians, celebrities or company bosses enjoy receiving extra attention during an event. Our VIP hostesses and hosts are impressive for their particularly attractive and elegant look and exceptional command of foreign languages. A comprehensive general education, excellent manners and above-average communication skills complete the profile.
Trade-fair staff as a success factor - your key to something special: A convincing trade-fair presence is essential for the success of a company. colorbirds is glad to assist you as a professional and experienced partner. We are service partners of Messe München! That is why you benefit from exclusive additional services at trade fairs in Munich. For example, you will receive free trade-fair passes for the colorbirds you have booked. If you wish to have a perfectly uniform look, you can also order your outfit (business outfits, suits, sheath dresses) and stylish accessories from us.