We are looking for you in the Munich & Nuremberg area Get a job as hostess/host/model/promoter
Do you have good manners, enjoy working with people and are you looking for an exciting job with flexible working hours and a good salary? Then we look forward to meeting you personally at our casting.
Support us on many different events in your city!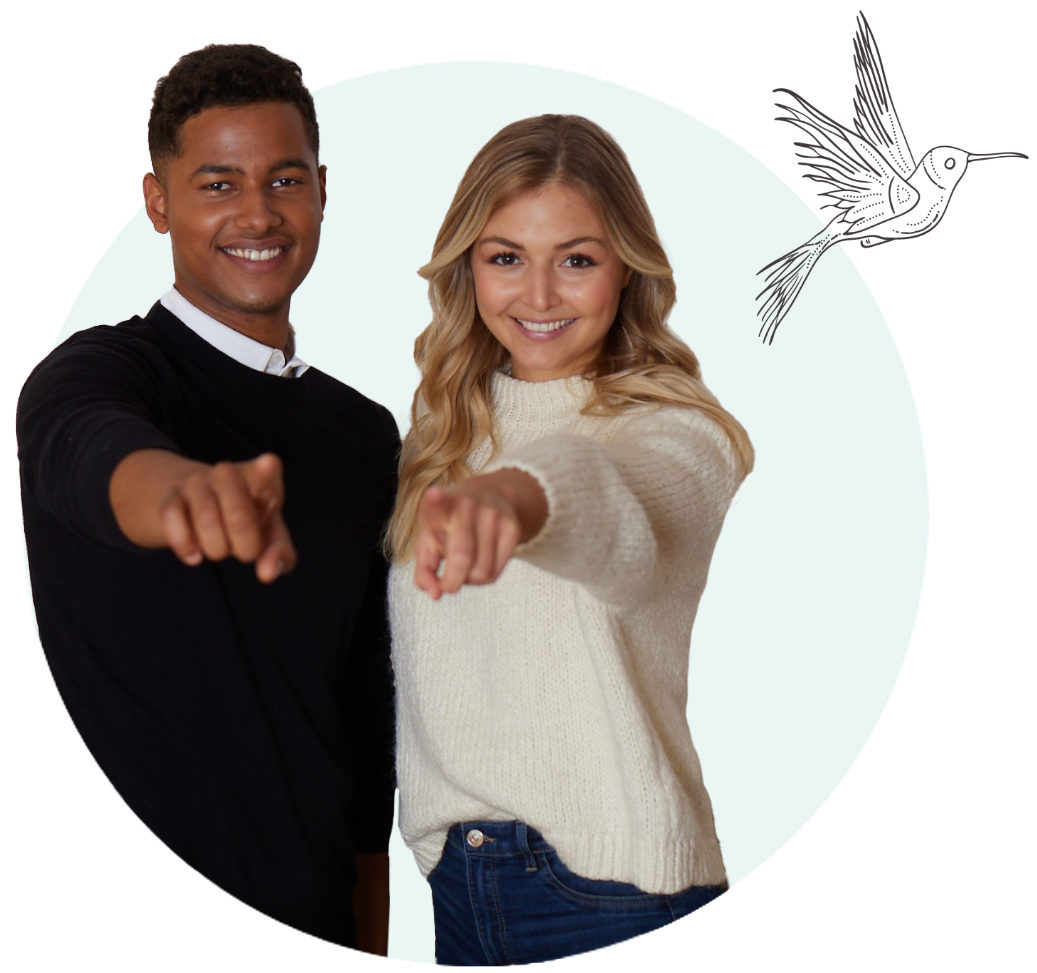 Deine Vorteile bei colorbirds:
Flexible
Arbeitszeiten
Entscheide selbst,
wie viel du arbeiten möchtest.
Stundenlohn inkl.
bezahlter Pausen
ab 16 € für Messen,
ab 15 € für alle weiteren Events.
Social
Network
Zusammen mit Freunden Geld verdienen und neue Freunde finden!
Einfache
Abrechnung
Alle Jobs werden
bequem über unsere
App abgewickelt.
Werde Teil unserer colorbirds Familie.
Wir freuen uns auf dich!
Unsere nächsten Messetermine
Do you have any questions about the application process?
Unter unseren FAQ findest du viele Fragen und Antworten rund um colorbirds.
Solltest du weitere Fragen haben, schreibe uns gerne eine Mail an helpdesk@colorbirds.de
We colorbirds are a big family of colorful birds.
colorbirds is much more than an agency that looks for hosts/hostesses and promoters and it pays them well above the average rate for their performance. In this team everyone feels welcome. We colorbirds are a big family of colorful birds. And not only does the team grow, but everyone as a person grows. Because it doesn't matter how old, how big and, above all, who you are - everyone can be something, become something.
The whole team is super nice, relaxed and totally reliable!
I have never felt as comfortable with any employer as with colorbirds! The whole team is super nice, relaxed and totally reliable! There are many different great job offers, so everyone can face new challenges as well as do popular / already known jobs. I can really recommend everyone to become a colorbird. You just have a lot of fun, broaden your horizons and meet super nice people.
Every event is a new adventure
In just a few months I have experienced being a truck expert, football promoter, magazine supplier, bus presentations in Brussels, team leader for 30 people and much more. Thousands of international guests have been welcomed and many new friendships established with my great colleagues. Every event is a new adventure, but this agency is always worth my 2 hour journey!
It's always great fun to meet new people
Isabella and her amazing team are super open-hearted. Respect, trust and fairness are always very important to them. It's that "good feeling" that comes with constant motivation. Of course, there is also a sense of community with other colorbirds - so it's always great fun to meet new people.
Just a great team
You really are a great team that always keeps us up-to-date, is available for problems and questions at all times and has created a super harmonious cooperation in the not-so-easy current times of COVID-19!
There is something suitable for everyone
colorbirds was recommended to me by a friend and I'm glad I listened to her. The choice of job offers is large and very diverse, so that there is something suitable for everyone or you can try something new. I'm really happy to have found an agency like colorbirds and I'm already looking forward to the future jobs that colorbirds has in store for me. colorbirds is easy to recommend!
Cool jobs and lots of fun
You can try the most diverse and coolest jobs at colorbirds - whether as a waiter, in the VIP area, at a gala, as a host/hostess or many others. On top of that, you get top pay every time! The good structuring, the friendly employees from the colorbirds team and the nice colleagues in the individual jobs make the work fly by - with lots of fun!
Colorbirds is the best agency for students.
In my opinion, colorbirds is the best agency for students. What I like about the jobs is that they are varied, and I can put a smile on many people's faces and at the same time I can help in a wide range of different areas. Isabella and her team are friendly and attach great importance to good relations within the team. Thanks to the good communication, you know what you have to do before the individual jobs start and you never feel helpless.
The cooperation is always very professional.
The cooperation with the agency is always very professional. There are always super cool job offers that are also great fun! And what could be better than earning some extra money by having fun and being in a good mood?! At colorbirds I feel very much at home and well looked-after, a big compliment to the whole team - you are great!
Experiences & impressions of our fantastic colorbirds