Impressive repertoire of complex make-up techniques and hairstyling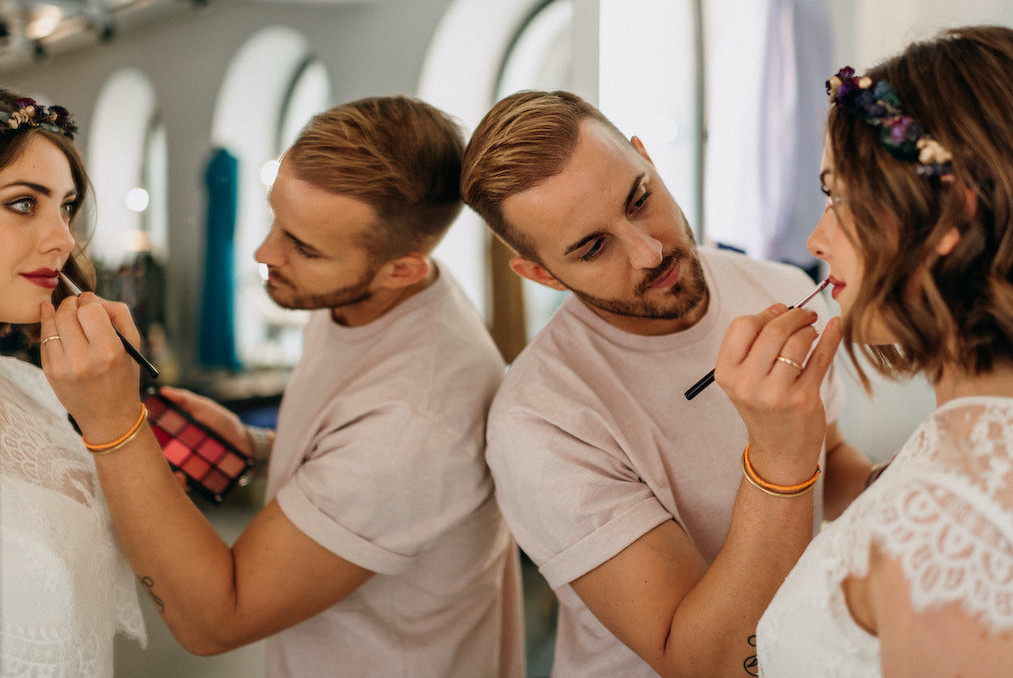 We are convinced that "A woman's best make-up is her smile". Perhaps you also want an unusual hairstyle and perfect make-up? Take advantage of our connections with professional make-up artists for a perfectly uniform look at your event.
Our professional make-up artists have an impressive repertoire of complex make-up techniques and hairstyles - from classic day-time make-up to opulent gala appearances. Depending on the desired effect, they use their great creativity and exceptional handicraft and technical skill to convincingly accentuate faces.
In our preliminary meeting, we will discuss your individual wishes and needs with you and show you what scenarios and ideas are possible. Drawing on many years of experience, our make-up artists also provide expert advice on the best make-up techniques and the most suitable products for each of these techniques.
With great attention to detail, they create a unique look to match the desired style, location and relevant lighting conditions. Because their mission is to achieve excellent optical results and make people look fantastic, whether at fashion shows, glamorous galas, photo shoots or film recordings, or on traditionall occasions like weddings, daytime and evening events.